Saturday, October 24, 2020

These
stamps
. I'm forever buying stamps. Write a few letters every week.

Friday, October 23, 2020
On my morning walk I was suddenly overcome with anger. Was I channeling my monthly client, clawing her way back from a brutal divorce? Or was it about the way my lover and I ended things? I decided either way, it wasn't mine, so I emailed it to him to deal with and then FaceTimed my client. Done and dusted. Have processed anger that didn't belong to me for too long, so no longer necessary. And my client IS angry. We crafted a plan to banish her Designated Shitshow here and now. A former employee is driving to hers to haul away a room full of furniture that no longer serves her, yet is a windfall to him. Change The Story With A Generous Act. And then easy next steps to Stack The Deck. When she can peacefully sleep in this room sans trigger (Emotional Landmines) then the task is complete. ︎



On a seperate note, this︎ may be the most R4M song ever.



Wednesday, October 21, 2020


Had a beautiful date night with the latest issue of

PURPLE

. Purple really is my favorite color right now. Amuses me. Such a color. Tapered candles are purple.
Living room is
purple
. Office is
purple
. What's happening?

Tuesday, October 20, 2020

Lit the candles again for breakfast. Rogan declared it was more, "sophisticated than romantic, cos we're kids," and it's clear they appreciate these moody meals. (Been so foggy here; dig it.) Language shift. Whole body language shift.
Monday, October 19, 2020

My baby swam. Holding him in my arms reminded me of how small he still is. Time Traveling back to his home birth a few yards away. Turned the evening into a family celebration, complete with 80's candlelit tabletop. Celebrate all the wins these days and moving forward. Root and cheer.
Sunday, October 18, 2020

I gave a houseplant a sponge bath. And I took off the boys' iPad cases to really clean those things. Washed the physical cases in the kitchen sink, and then wiped down the devices themselves. And there was too much stuff on the patio / Love Courtyard, so I took some off. That cleaned out garage is my favorite.

Saturday, October 17, 2020

Three R4M babies born recently:
︎ Aurora Marie

︎ Everett John

︎ Wilhelmina Clementine

Welcome one and all. May you be shepherded and shepherd.

Friday, October 16, 2020
The heat has been relentless in Los Angeles, so I haven't used my fireplace in forever. Got a Download last night to open up the glass doors and air that puppy out. Cleared away cobwebs with a stick of palo santo. Living room seemed grateful.




Wednesday, October 14, 2020 PM
Long stroll through Santa Monica and Venice while Iris gets her 30,000 mile service. It's so regal when a building, when a home, announces itself with a declaratively posted address. Makes a major difference. Tone established. You know where you are.

Wednesday, October 14, 2020 AM
Desk Chair Epiphany last night. Kids noticed the shift this morning. Recorded the details for an upcoming post on activating and anchoring areas of your home.


︎︎︎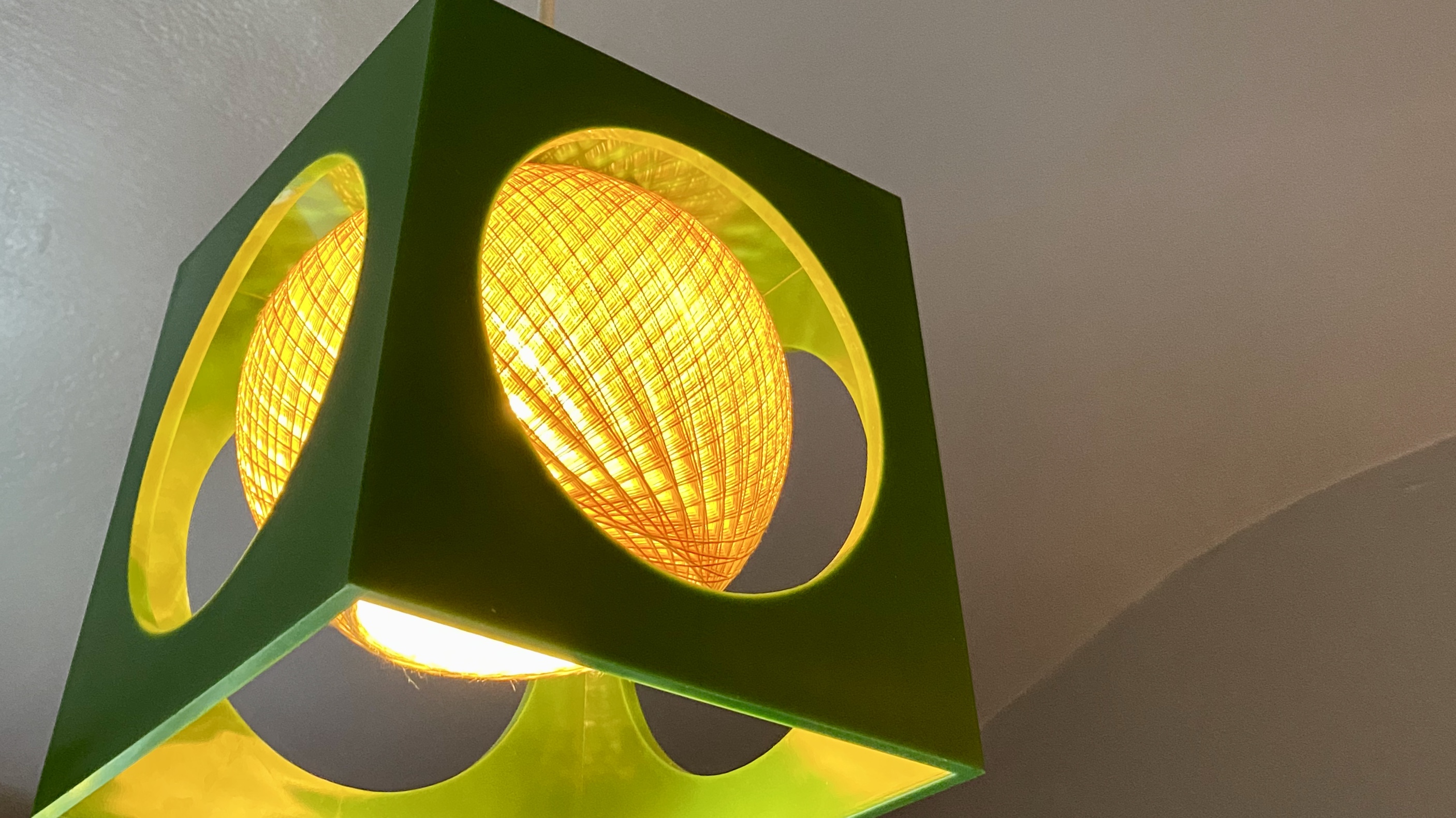 ︎︎︎



Tuesday, October 13, 2020


Woke up with another game for you:

pick a color

; let it come to you intuitively, or allow it to catch your eye, and then follow it throughout your home. Mentally note or snap pictures from an outside looking in perspective. I picked Lime Green. It's kinda everywhere.

Noticing our tendencies, our patterns. Our Story.



All this getting ready to be ready, all this feathering the nest (tablescapes and energy games and so on and so forth)—plus a breather from my nightly glass of wine—and my dreams are really cleaning house! Lots of processing, with more access to the inner mechanics.
Do you analyze your dreams? Do you keep a dream journal?
Saturday, October 10, 2020 PM

Texting with a member in labor! Told her to pass the baton from mind to body... surrender into her innate wisdom / trust her daughter. Delivering my sons were the two most powerful days of my life. Fucking surreal.
Saturday, October 10, 2020 AM

Opened the back door and then the front door to let in some cool air—fresh energy—for any hint of Autumn is my happy place. It's increasingly clear to me that So Cal is not where I am supposed to be longterm. Regardless, I spy the
praying mantis
who has taken up nighttime residency on our front lantern. She's a badass; must be having a lazy morning. Usually see her when it's dark out and my sons ask to run laps in our driveway; channel that growth spurt mojo, boys ︎︎
When I see an animal that seems to symbolize a moment in time, I will read about the actual animal, rather than about someone else's interpretation of the animal symbolism, and then draw my own conclusion. Another intuitive honing technique, IMO.
Lots of conclusions drawn, but most abstractly that it's time to have a "proper" tabletop set up. You know I love an air quotes proper. But what I mean, is that I am ready to emulate and then embody the ritual of a more formalized family dinner routine. Reset that pandemic slack. [We've been using these plastic museum gift shop placemats since we moved in. Before this home, we didn't have a dining room table and ate around a minuscule
chabudai
.] I just hopped on Etsy and got some rad placemats, coasters, candlesticks, and two sweet little bud vases. All from the 80's.
Siamese cats
are involved, as are my beloved
irises
. Flora & Fauna. All super reasonable. Total came to $134.06 for a six top. Do a search for "Otagiri" and let me know what you think.
Friday, October 9, 2020

Yesterday I grabbed two pumpkins and one gourd for the three front steps, and when I watered the boxwood that I am trying to save from an onslaught of sun, I "water" them too. Cleanse them of the dust from the pumpkin barrel. These squash specimens feels like Halloween decor enough, as the mayor of Los Angeles has canceled annual festivities this year. My sons have already designed workarounds; love a good costume as much as their former-sorority girl mama.
Tuesday, October 6, 2020

I had a facial a few weeks ago—a rare treat in times like these. My facialist wrapped our time together by brushing my hair for what felt like an hour. Pure heaven. Nice firm bristles that had my head feeling alive. Downloads percolating. Scalp orgasm. I found a
hairbrush
online to keep those good feelings rolling—and as a way to spoil my sons and lovers. Have you ever been lost in the Moving Meditation of brushing someone's hair for them?

Monday, October 4, 2020
My GC Cesar swings by to hang more ceramic yard art. Cut back on booze so room for another vice. Hung a gorgeous eclipse by the front door and another sun and moon in The Love Courtyard. Sol y Luna.



Saturday, October 3, 2020
Feels so good to be home after a week away. I cannot help but dive into a day of Home/Work. Mail and packages. Open up the windows. The houseplants missed me and are depressed, though the outdoor landscaping has never looked better. My neighbor Stella has quite the green thumb and has been watering everything back into bliss.

The garage needs a zhuzh. The great garage clean out has been the gift that keeps on giving. Banished our Designated Shit Show and now have a new realm of Continual Refinement & Elevation to play in / play with. I hang a hippie sheet over the storage unit and the whole room calms down; the kids take to it immediately, asking me to back out the car so they can skateboard.

The grill delivery guy comes. His name is Vince and he's cute. Then my cute brother shows up with hot dogs, pretzel buns and kimchi for our inaugural BBQ. I thought the grill would go on the patio, but it dominates the Line Of Sight from my bedroom window, so I plot to move it to the opposite side of the house where there is a brick platform where a side door used to be. It's the perfect size. Plus, it's in the Wisdom Zone, so fits the cycle of elemental creation (Fire ︎︎︎ Earth).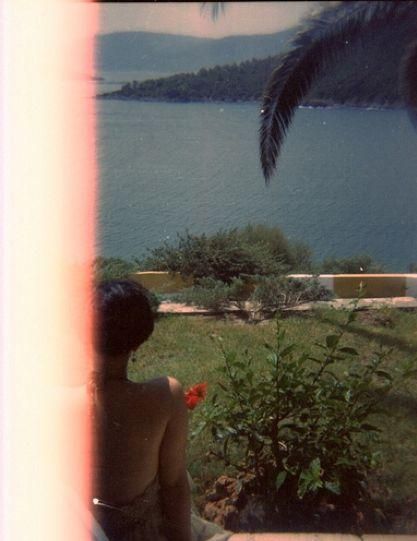 Thursday, October 1, 2020
Not historically big on modern conveniences, yet perhaps the tide is turning? I'm here at the hotel and thinking of my houseplants. I watered them on Sunday before I left, but I've been sending them love and using my Nest app to give them a little blast of "fresh air" each evening, to move out the heat of the day and have a little dance in the manufactured breeze.

My new bed is arriving this month. I'm semi-lusting after the modern convenience of a TV—IN MY BEDROOM. RADICAL—yet I haven't turned on the two televisions in my suite once. Streamed the presidentail debate on my phone and only after realized, "Oh, that was stupid." I mean all of it.
Wednesday, September 30, 2020

Remote
MEGA
with an emergency responder based outside of SF in fifteen minutes. I freshen up, putting on a colorful Thai silk dress, with a deep V halter neckline (open heart). I grab a legal pad, flip to a fresh page and as I scan her floor plan in preparation, I sprawl "BEDROOM SWAP" across the top and then underline it for good measure. That's it.

Zoom opens. She's in a very similar cut dress :) and tells me that she woke up with the craziest idea... she thinks she needs to swap her bedroom and her guest bedroom. I hold up my legal pad for her to see; she gasps and then grins. Transmission of energy before the consultation even gets going. Six years living here and no real romance, so let's shake it all up.

Monday, September 28, 2020
An example of how
Begin Again
&
Heavy Lifting
work in tandem → two days ago I was panicked. New site nowhere close to done and my book proposal lingering in perpetuity. And honestly, craving escape from the doldrums of quarantine parenting. Love my boys, but impossible to get shit done for more than twenty minutes at a time. So I'm chatting with their dad about baseball bags and grip tape for bats when he mentions that he needs some time away next month. Hmmmm. Me too, but like now please. He's happy to "trade the days," as he has a flexible week this week. Then my folks call about grills. They really think I need one for my patio. I tell them I'm too stressed to think about open flame and wild kids during wildfire season, but good news: I have a week sans parenting starting tomorrow. Can I come to theirs? Crash on their third floor to visit and write? They have a better idea—likely a safer one as well—and cash in random hotel points for a room at a resort 90 miles outside of Los Angeles. Free suite! Out of my house. Keep me from my coping mechanisms of cleaning and organizing when I'm stressed out, thereby creating
room for more
work/work rather than Home/Work. And here I am, typing away to you. Working on the site, including this new feature of R4M, where I will log illustrative anecdotes that don't make it into the voice memo talk show.
Friday, September 25, 2020
I recently found out that dishwashers have filters, after calling the manufacturer about a strange film inside of my ten month old dishwasher, which makes me feel idiotic, yet so it goes. My beloved toaster died and I got a new bright yellow one that came with a three sided black toothbrush—so groovy that I immediately knew it was meant for the dishwasher filter rather than the toaster. Now my filter is clean as a whistle, and a weekly scrub has been forever ingrained into my kitchen cleansing rhythm.
A few days later I am at my lover's home, waking up to him bringing me coffee with a splash of chocolate milk, plus an update that his dishwasher smells rotten. I ask him if he knows dishwashers have filters and he tells me, "no shit." But turns out that his dishwasher is a very special dishwasher with the filter hidden below a myriad of screwed down bits. He dives into one moldy disassemble mission and the whole thing turns me on, but have to head to my client's home in Echo Park or I'll be late.
I'm twenty minutes late. Thankfully the timing is perfect for her, for her kitchen sink erupted that very morning—get this—as she was attempting to replace a faucet FILTER. The plumber has come and gone and now the extra spot in her driveway is all mine.
After her
MEGA
wraps, I head home to find a small package that Whirlpool has surprised me with, containing a single "
affresh
" tablet, promising to deep clean the interior of my dishwasher like none-other. I've gone the natural route with baking soda and white vinegar, but always down to experiment, I toss it in and prepare to be amazed. Another Snail's Trail of synchronicities.

GRAND OPENING
DO DAYS OF THE WEEK HAVE UNIQUE PERSONALITIES IN YOUR WORLD?